Greeting to 2013. welcome..
udah lama ga posting, tomorrow is final exam for 7th semester, oh my God that means 1 semester left until graduating day.. Bismillah
Seperti biasa gakan bisa fokus belajar atau ngerjain tugas kalo belum posting di blog or online media lain entah itu curhat atau yg lain. sekarang mumpung masih 6 hari 2013nya. saya bakalan ngelist some big deal of this year. Sebenernya banyak tapi disini saya mau nulis bagian besarnya aja dulu :)
1. udah pasti pengen lulus tepat waktu dari Politeknik Negeri Bandung jurusan Teknik Konversi Energi prodi Teknologi Pembangkit Tenaga Listrik tercinta <3 yups, sekarang saya lagi in the making of final assignment and started from 0 again :)
Never mind to starting all over again is not bad. Because when u restart, u get another chance to make things right :)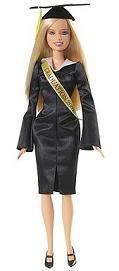 yups, semoga semua gengs TPTL 09 lulus tepat waktu dan sukses di bidangnya masing2 aamiin, its a great to know all of you guys :)
2. all fresh graduate dreams, join with a company or finest company! saya ngeceng perusahaan ini nih :)
PGS --> Nonton presentasinya waktu di Job Fair ITB, saya langsung jatuh cinta. Saya tau sih perusahaan ini high requirement nya. Tapi gapapa kan punya mimpi :) Energy company! Oil and Gas company yang lain sudah pasti menarik hati, mungkin nanti saya bukan sebagai engineer juga gapapa. Jadi HRD juga suka hhe :p
Saya tau kapasitas diri jadi untuk ntar dimanapun saya diterima saya harus bisa nerima dan berusaha dengan baik. Rezeki bisa dimana aja for now do the best for the best result yuuhuu ;)
3. Cita cita dari kecil pengen jadi Unicef Ambassador :) now I have to make a strategy, step by step to make this dream come true! Look this link , it will so awesome if there is my name on that list
Amalianty - Engineer - Indonesia
subhanallah, Im so excited to teh max!
4. Honestly being an Engineer is not my passion, but now Engineering is my world I have to love this :) my passion is be a doctor. Neurotical Doctor and I'm not regret if I can get a scholarship to study on OXFORD MEDICAL SCHOOL for undergraduate again. aah I want it so bad :( but I have a plan to continue my school at Management or Mechanical . Semoga ada rezeki yah aamiin..
Amalianty S.ST., M.D
wih kece badai cetar membahana ya Rabb..
5. Join an orchestra. Siapa yang gatau

The Vienna Philharmonic

googling geura. You got suprised,

a very popular orchestra with six and thirteen year waiting lists for its weekday and weekend subscription tickets. harus dewa ini main violin or pianonya haha. masih jauh nih keliatannya, belajar musik aja ga dilanjutin :l
mau edit ah ntar ceritanya aku ada di sana ahhaha #alay
I have post about it, and I want tell u that Im in love with this country, scenery etc. yah aku tau Indonesia is the best but Idk since the first time I know about this country, langsung aja suka hahha..
okay cukup sekian untuk perkenalan mimpi mimpi besar saya. yang terpenting sih usaha yang kita lakuin buat ngedapetin ini semua. Saya akan berusaha sebaik mungkin, berdoa dan terus beramal baik yang jelas saya mau ngelakuin banyak hal buat sekitar saya.Saya ingin bisa berkontribusi memajukan Indonesia, serius! tapi sebelum itu saya harus bisa handle myself. Udah bukan zamannya bikin mimpi cuma buat sendiri, kita harus peduli sama lingkungan sekitar kita yeay fighting! :D
pas lagi ngetik ini, saya nyalain radio di HP saya dan langsung lagunya Mariah Carey - One Sweet Day
salah satu wish saya, yah minimal dilamar atau mungkin diajak ke pelaminan hhee :D tapi sekarang mah kuliah dulu, keluarga dulu dan terus perbaiki diri sendiri. Masih banyak kekurangan disana sini masih miskin ilmu --' tapi sungguh aku kabita nikah muda rrrrrr
sekarang belajar buat UAS n ngerjain TUAS hhe